This blog discusses how proofreading improves your writing. To give you an opportunity to practice proofreading, we have left a few spelling, punctuation, or grammatical errors in the text. See if you can spot them! If you spot the errors correctly, you will be entitled to a 10% discount.
Proofreading improves your writing, and it is an essential step for a perfectly written academic paper. It necessitates a broad-ranging comprehension to fix a paper in an excellent manner. It also requires English proficiency to identify and correct errors. When you want to make sure your paper is error-free in terms of grammar, punctuation, spelling, and formatting; you need a proofreading service. Therefore, proofreading is a critical part of the writing process.
Proofreading is the last step of writing before finalizing the paper. Hence, it should be done at the end of the writing process. When a proofreader comprehensively edits and reviews the paper for major language errors, then the writer needs proofreading.
Proofreading a document before submitting it easily eliminates the undesirable points of a paper and will give the writer a great opportunity to have an excellent assignment, essay, article, or thesis. However, most of the students and academics somehow disregard this essential step. Proofreading a document is as important as the other processes of writing since the process is efficient in making explicit your viewpoints in a logical manner.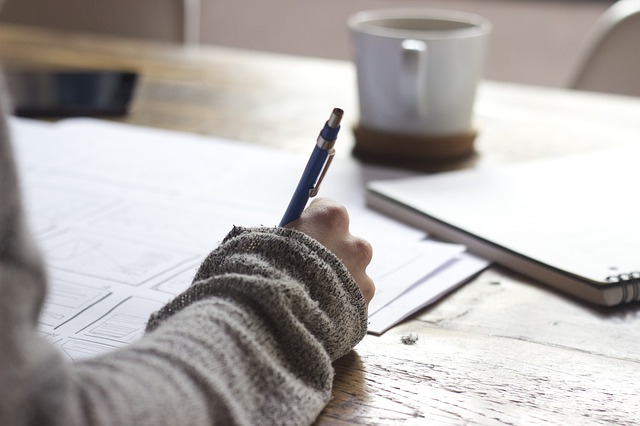 Why Proofreading?
Detailed proofreading will allow you to correct any errors that may shadow your real intention or that you might have missed. Although technology offers some valuable tools such as word processor, Google, or spell checker, these tools do not always detect all errors or frequently misused words. Thus, you need proofreading service to see and fix all language errors in grammar, punctuation, spelling, and typography. That is why we are emphasizing that proofreading improves your writing.
Proofreading catches and corrects grammar errors. It is essential to keep in mind that misplaced punctuation may change the intended meaning of a sentence. Hence, checking and fixing punctuation errors is one of the most critical elements of proofreading. A proofreader should be meticulous about periods, commas, quotation marks, apostrophe, colon, semicolon, etc. whether they are misplaced or not. 
Writers commonly are mistaken about homonyms. Cambridge Dictionary defines homonym as a word that sounds the same or is spelled the same as another word but has a different meaning'. So, proofreading will take your stress out. Proofreading is the last step of writing before finalizing the paper. It eliminates catastrophic results stemming from misused homonyms. Proofreading service detects every error, whether they are substantial or trivial. It decreases the potential mistakes by selecting the right words to connect your viewpoints.
Proofreading Matters
Proofreading matters when your paper must have a certain style such as the American Psychological Association (APA) style or Modern Language Association (MLA) style. A Proofreader reviews your manuscript to ensure it meets the required standards. When your knowledge is limited to these styles, they will easily detect errors that you might have missed. 
This blog underlines the idea that we should know that proofreading is a crucial step for academic writing. It doesn't matter you have an article for a peer-reviewed journal, a college essay, a cover letter, an assignment, a dissertation, or a thesis; it is important to have error-free paper. A word processor or an online spell-checker may give you some improvements, but they do not catch all mistakes. Thus, you still need proofreading. If you want to know some simple proofreading tips to improve your writing, click our 9 Proofreading Tips for Academic Writing blog.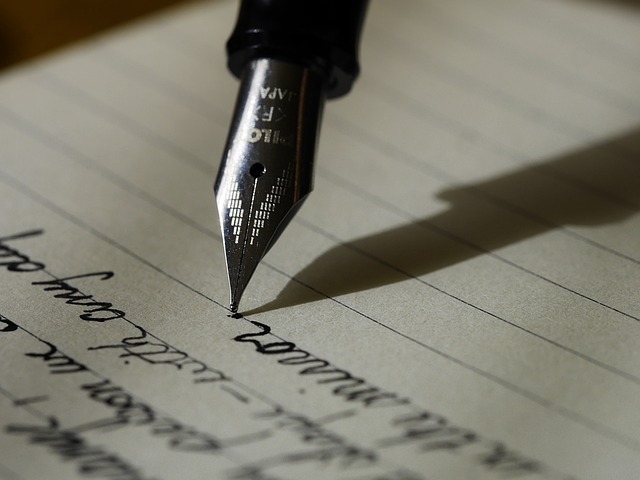 Here are some valuable tips for proofreading.
Pay attention to the following points, because they indicate why proofreading improves your writing.
Do not proofread a paper when you are writing or editing it. First, complete the writing or editing process, then start proofreading.
Marking errors is the first critical stage of the best proofreading. Thus, diagnose and fix grammatical errors (in punctuation, spelling, syntax, and typing). Select one error at a time and tried to fix it first. Because it is simpler for the human brain to concentrate on a specific matter at a time, and you will be less likely to miss any errors.
Proofread all sections of the paper. Do not proofread only a section of the manuscript.
Proofread a document more than once. You will realize and catch more errors than you expect.
Do pay attention to homonyms. It sometimes may be a challenging issue to handle. When proofreading, be vigilant with changing words because it could cause some undesired consequences.
We hope this blog gives you some valuable tips about how proofreading improves your writing.
Besteditproof.com  is an international proofreading and editing company with experienced Ph.D. editors. Our network of proofreading and editing experts cover the full spectrum of academic fields. With our competence and experience in both the public and private sectors, we provide proofreading and editing services for businesses, universities, and public institutions.
Besteditrproof.com has flat-rate pricing based on word count, service level (one-editor or two-editor), and turnaround time. Enter your word count into our pricing calculator to get an instant quote. 
Get Online Instant Quote Now!
Subject-area proofreading and editing services are provided in several topics categorized under different disciplines listed on the website.
If you have any difficulties when proofreading your paper or with the ordering process, contact us for assistance. You can email us or use the 24/7 live chat agent to get instant support. Our subject-area experts will make your paper shinier. 
Follow us on Twitter, Medium, and LinkedIn.
For more posts, click below.
Proofreading, editing, academic writing, academic essay writing, best editing, online editing, writing, grammar, punctuation, cheapest online paper editing, article, proofreading, dissertation, essays, proof, what is proofreading, the difference between proofreadingandediting,